Among so many options of surfaces, it gets pretty tricky to choose until you've used it in your own house, right?
That's why we've come up with Wilston quartz, the crown jewel of surfaces. Yes! You've heard me right! Why will it not be? As it's beautiful and elegant to look at. Plus, the features are so alluring that there is no way to look back.
Wilsonart is not just about color; it's about quick maintenance, sustainability, and top-notch finishing. It gives an aesthetic look to your room too!
Dig a little bit more with us to know more about the product and check if it is an ideal choice for your house.
Features of Wilsonart Quartz
 Wilsonart Quartz is a combination of sustainability and ensuring your house's beauty, on the other hand! Besides its outer beauty, Wilsonart Quartz has some appealing features that will upgrade your home's quality.
However, though we know it has sustainability, let's check out what else it offers so it can be a perfect fit in your house.
Aesthetic Beautiful Surface Options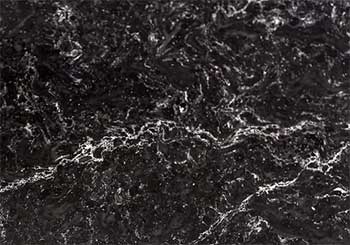 With Wilsonart quartz, you'll have tremendous and elegant designs for any space just like any other prominent brand like Della Terra quartz.
Methods, structures, and color variation that is not possible to find anywhere else!
From marbles to abstract to solids, they have 20 top-notch quality designs!
That goes well into every corner of your house.
Even the dramatic landscapes collection has six unique designs comprised of nature's movement and beauty. This unique collection will bloom your mind!
As the designs are inspired by nature and designed to perform, it increases the elegant view of your room!
Before digging into other features, one thing that needs to recheck is how durable it is.
Wilsonart quartz comprises 93% high-quality natural quartz crystals that speak of its enduring durability. Plus, it contains high polyester binders and homogenous color.
All this component makes it a highly durable surface.
Plus, they're highly resistant to any abrasions. Even with care, if you maintain it, you can keep it safe from scratches as it is highly resistant!
No cracks and no chips can degrade the quality of your room! Moreover, you can receive a 10-year limited warranty. So, enjoy the breathtaking beauty while ensuring durability!
You'll be glad to hear that this in-style serene beauty of Quartz is stain resistant too. In a few years, my marble countertop had a stain of red wine, but nothing happened to my Wilsonart quartz countertop.
Why so? Well, it's non-porous! As it doesn't absorb any liquid, there is no sealing and zero chance of having any stain.
A pro tip: Wilsonart quartz can be a great option if you've kids!
That brings us to our new point: how to maintain it! Well, it takes a damp cloth and mild soap, and boom, you're done! Just wipe then, rinse and then dry it.
There is no need for abrasive or harsh cleaners, hot water, or anything. A simple damp cloth will do the job, but you only need patience!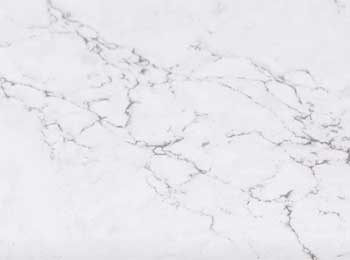 By now, this has already become your favorite countertop, right?
Well, you'll be glad to hear that Wilsonart quartz countertops contain 30% recycled materials, which is double that of any other brand.
It has a UL Greenguard gold certificate for low VOCs that ensures low chemical emissions.
Through it, you and your household's health remain protected, keeping the earth beautiful.
It exceeds the industry's highest standards for indoor air quality. Aesthetics with health safety is what you can get with Wilsonart quartz!
Are you bored of the traditional square edges? But with Wilsonart quartz, you can enjoy the edges of your countertop's crescent or beveled edge.
Due to giving this kind of edge, the finishing looks more like natural stone, an aesthetic touch that will change the look of your home.
Wilsonart quartz is highly heat resistant, along with being stain resistant. You can easily keep hot kettles, and it'll be able to bear it, which most surfaces cannot!
However, if you continue it for an extended period, you might notice some damage. That's why it's always safer to take precautions because we don't want to damage it!
For kitchen islands or wall panels, we need jumbo slabs to cover up, right? But not all brands have this, which Wilsonart quartz has!
They've come up with three big & bold jumbo slabs which will let you relish the elegance of Quartz on a bigger scale.
Wilsonart quartz is hygienic, too, as it doesn't allow the host of bacteria to form, with no mold or mildew formation. Most importantly, as it's so easy to clean it up, it can be kept safe and thus ensure ultimate cleanliness.
Wilsonart quartz is easy to get installed. And also it comes with some easy instructions, which makes the procedure easier.
If you're someone who has already seen the installation process, the manual will be enough for you to install it. But being a newbie having expert recommendations is obligatory.
Manual or YouTube can help you to get the complete installation done.
What Could've Been Better in Wilsonart quartz?

Only suitable for an indoor surface
Though Wilsonart quartz is heat and stain-resistant, it cannot stay in long-term sunlight exposure, damaging its quality. As a result, unfortunately, it's unable to use such breathtaking surfaces to enhance outdoor beauty.
Even when putting hot pans in the kitchen, hot hair styling tools must be carefully put in. Otherwise, it might degrade the quality.
Wilsonart quartz is comparatively pricier than other materials. So, it's a no-no situation if you're on a tight budget!
Quartz is excellent for durability and non-porous, but as it ensures to give you everything in one pack, definitely the price will be a bit higher!
Frequently Asked Questions (FAQ)
Is Wilsonart quartz a good quality?
Wilsonart quartz is definitely of good quality. Why will it not be? Besides ensuring sustainability, it takes care of indoor air quality. That's why it has been rated as the highest standard for indoor air quality.
Which brand of Quartz is best?
Many brands of Quartz can be referred to as best, such as Silestone, LG Viatera, Caesarstone, Cambria quartz, sandstone, Corian quartz, etc.
Where is Wilsonart quartz manufactured?
Wilsonart quartz is manufactured in Temple, Texas. Wilsonart's North American business is located there.
What is the best grade of Quartz?
Quartz is considered best or premium grade level when it has rich, vibrant colors, fewer veins, top-notch finishing, and somewhat even looks like marble. When the color is rich and durability is good can fall into the best grade of Quartz.
Final Words
Wilsonart quartz is people's favorite. Now you know why! This detailed discussion will help you to wrap the confusion in one place. Besides being gorgeous Quartz, it has durability, which makes it a perfect choice.
After thoroughly reviewing Wilsonart quartz reviews, choose the perfect one for your home. Some common FAQs have been added if you still have some queries. I hope your house gets the beauty it deserves.
Happy shopping!