When it comes to septic systems, emphasis should be placed on their environmental friendliness. Septic systems are a better substitute for sewer lines- the toxic option.
However, getting a good septic system is not always easy. What exactly will you look out for?
I have been using the septic system for several months now, and I can only say that it's been a wonderful experience.
In this Presby septic system review, I'll share my opinion about the brand. Read on.
Presby Septic System Features
Every brand brings something unique to the table when they make their product version. Of course, Presby is on the list.
Their septic system is a clever move from the regular septic systems that existed before them. Here are some of the features you'll get when you buy and install the Presby Septic system.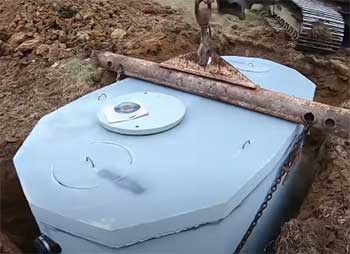 When Presby set out to get into the septic system field, they had one goal; simplify septic system installation by size reduction.
Of course, they've handled it well so far. The installation process was always tricky with regular septic systems, especially in small spaces.
There was always just not enough space for the system to be installed. Thankfully, Presby caught on and jumped on the innovative train.
They made the sizes of their septic system portable enough to simplify the installation process for on-site installers.
Although the size of the Presby septic system depends heavily on the state you live in, it is generally smaller compared to other septic systems. Hence, the installation cost for a Presby septic system is affordable.
If you've had issues with your septic system to the point that you've had to replace it more than once, you should consider changing the septic system brand.
Surely, nothing lasts forever, but a Presby septic system will last you for a while. Designed with high-quality material, you only need to maintain the septic system.
Also, you have to get the best hands to handle the installation process. Otherwise, the septic system might develop problems.
The best part is that, if it develops problems, you won't necessarily need to replace it. A little rejuvenation within 72 hours is all you need to get your Presby septic system working again.
Perforated Pipe (Air Duct)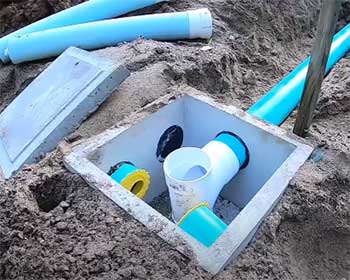 Your septic systems are buried underground. One way to help them function properly is to encourage proper airflow.
Presby nailed this feature by using the perforated pipe in designing their septic system.
As a result, it encourages smooth airflow and the growth of good bacteria in the septic system.
In case you're wondering, your septic system needs the presence of good bacteria. These bacteria mainly prevent your septic system from clogging, etc.
But of course, you have to maintain and flush your tank from time to time.
Another exciting feature of the Presby septic system is the presence of the fin distribution unit (FDU). The role of the FDU is to tackle suspended solids.
It prevents these solids from floating in the water, allowing them to settle. Then, it gets rid of them by breaking them into smaller bits.
It also acts as the conductor that directs effluent into the other fins slated for water waste treatment.
In addition, the FDU is the factor responsible for regulating water flow from one unit to another. It's safe to say that the FDU is part of why the Presby septic system will last you for a long while.
Although the FDU tackles suspended solids, the coarse green fibers built into Pesby's septic system handle suspended solids that might have escaped the mighty wrath of the FDU.
This feature gets rid of the suspended solids after they've been broken down, and it acts as the protective layer to the outer geo-textile surface designed for the bacteria treatment.
It also works as the treatment spot for bacteria.
What's a septic system without airports? This feature was designed to encourage the growth of aerobic bacteria in the septic system.
This type of bacteria requires air to grow. To release harmless effluent into the environment, aerobic bacteria are essential to eliminate harmful substances in the effluent.
When it joins clean water, it won't contaminate it. Hence, humanity has clean water to drink as it gets recycled into the earth.
But of course, aerobic bacteria need air to grow properly- that's the essence of the airports in the septic system.
The Presby septic system also includes skimmer tabs. Their work is to trap grease and suspended solids in the FDU.
They also play a vital role in preventing the geo-textile and green fibers from getting clogged. If you need an installation video of this septic system, watch this video.
What Needs Improvement With Presby Septic System?
Although some products are majorly great, they always have certain flaws that could be fixed. Sometimes, it might not be a flaw with the product but a particular restriction.
Keep reading to find out.
Environmental-friendliness
Although the Presby septic system designed its products with environmentally-friendly materials, the environmental friendliness can be improved with a sustainability boost.
It is not entirely sustainable as it can still break down, needing the magic of rejuvenation to get it back on track.
Frequently Asked Question (FAQs)
What is the longest-lasting septic system?
The longest-lasting septic system depends on the material used to design it. Most of the septic systems that last for a long are usually carved from concrete.
Which septic system is best?
There are different types of septic systems, and the best depends on where you're going to install them. If the plan is to get a septic system to treat water on-site, you're better off with an aerobic septic system.
How does a Presby system work?
The Presby system works by trapping solids in and treating the effluent with bacteria before it comes in contact with the soil. That way, it keeps clean water clean.
What is the most environmentally friendly septic system?
Frankly speaking, the Ecoflo biofilter septic system is the most environmentally septic system you'll ever encounter. It uses an energy-free technique for water waste treatment.
Conclusion
Now that this Presby septic system review has exposed you to the facts about the Presby septic system and how it works, you can finally learn to trust the brand.
Although it might not be the most environmentally-friendly septic system in the universe, it is compact and effective in treating water waste.
More so, it is affordable, and the installation is easy. As long as you've received adequate training, anyone can design and install their Presby septic system.