Choosing a quality toilet is essential whether you want to replace your toilet or set up a new one. When it comes to flush performance, the Denali toilet line from Mansfield is quite popular. 
Here, I will take you through the Mansfield Denali toilet review, so you get to know why it's popular.
Assuming that you are looking for a toilet with a powerful flush performance, this is the perfect place for you to be. I won't take up any more of your time and get right into the discussion.
Features of the Mansfield Denali Toilet
First, I will take you through the different features this toilet provides for an in-depth idea of how good or bad this toilet truly is. Several features make it a quite different choice compared to the other ones. So, let's get going –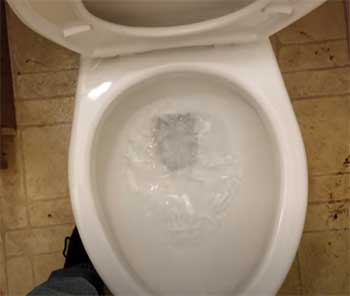 One of the key reasons for buying this toilet has to be the powerful flush it offers.
The flush is powerful enough to push out 1200-gram waste without any sweat. 
It has a higher water level combined with dual side jets and a 3-inch flush valve.
You won't have to think too much about clogs or waste getting stuck with this kind of power.
Also, the flushing function becomes much quicker than usual. So, you won't have to stand there while the flush completes the cycle.
Quick and easy installation 
What makes this toilet an amazing pick is its ease of installation. Almost anyone can install the toilet in their home with the included instructions. 
The instructions they provide inside the package are crystal clear and easy to understand. If you follow the instructions properly, you shouldn't have any problem with it.
Along with that, it also involves pretty quick installation. Even as a DIY project, you can finish up the toilet installation within a short time by yourself. 
Now, that's an impressive factor to get out of this toilet since we don't usually think about installing a toilet ourselves.
Do you struggle a lot with cleaning your toilet surface? If that's the case, you can say goodbye to all that trouble with this toilet. It's super easy to clean and doesn't require you to keep rubbing the surface to clean it.
This comes with a top-class engineering technology called PuraClean glaze on the surface. This technology makes the toilet surface smoother than most other options you get to see out there. 
Because of the smooth surface of the toilet, it becomes so much easier to clean.
Aside from the ease, it also cleans up the toilet very well. None of the bacteria or dust remains on the surface of the toilet. So, you end up with a cleaner toilet without putting too much effort into it.
The material quality of this toilet is pretty good. The toilet is quite heavy and has a heavy-duty built to withstand heavy usage. A whole family can use the toilet heavily.
Because of that, you can rely on the durability of this toilet. It lasts for quite a long time, so you won't have to worry about getting a new one soon.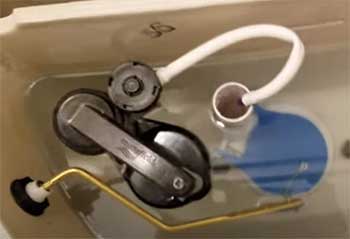 Don't like paying a huge water bill? 
Well, then this is the perfect toilet setup for you. It uses less water while providing a powerful flush.
Because of the powerful flush, you won't have to use it less. This way, you save a lot of water, and the water usage becomes much more efficient.
If I compare the water use to traditional toilets, this uses 20 percent less water. This means you can save up to 20 percent worth of water bills with this one.
Comfort is a key part of this toilet. The bowl you get here is much taller than usual. Because of this, you can easily sit and stand on this toilet without having too much trouble.
Along with that, the toilet also comes with an elongated front. This makes the toilet much more comfortable for the user. You won't have any issues with the comfort level of this toilet.  
There is no need to worry about getting anything extra or additional for the installation and use of this toilet. You get all the things you need for installing the toilet in your case.
In the package, you get the toilet bowl, toilet tank, seat, wax ring, flange bolts, and installation and use instructions. So, once you get the package, you won't need anything else.  
Last but not least, it's a value for money option. The toilet is well worth the price because it comes with so many handy features and excellent durability. 
Especially when you consider the competing choices, you will surely find this one a value for money pick.
Here's the thing, this toilet is an excellent option for smaller toilets. It can fit into smaller spaces with ease. 
So, if you are dealing with a small space and need a good-quality toilet, this is the perfect option available for you.
These are the features that you get from this toilet, as you can already tell by now that this is a great choice for a toilet setup. It almost completes all the traits you expect from a good quality toilet. 
However, some things could have turned this into a perfect choice.
What Could Have Been Better With Mansfield Denali Toilet?
After going through the whole thing and checking out the toilet, there are only two things that you can complain about. Here's what could have been better –
Packaging could have been better. 
The first thing that I have to complain about is the packaging of this toilet. It's not the best packaging and can damage the toilet accessories inside it. You can't rely on the packaging they provide as it's prone to damage.
Because of this, you constantly worry about replacements and going through all the hassle of getting things right. So, that's something they could improve on.
The finishing isn't the best. 
The finishing they use on the toilet and its components could also be better. Some parts of the toilet scrape off and make the toilet look horrible. 
Altogether, you end up with a pretty bad toilet.
However, these are things that you can easily avoid with a little bit of caution. If you are careful about it, you can easily get around these problems and contact the dealers to acknowledge that beforehand.
Here is a quick demo of this video!
Conclusion
To wrap this up, I would say the Mansfield Denali toilet review gives you a clear picture of how good of a toilet this one truly is. Especially when dealing with a small space, I don't think you can find anything better than this one at this price range and competition.
Even in the larger spaces, this can work out. However, it may leave out a lot of space around the toilet, which can impact the look of your toilet. 
There are not typically performance or quality issues, so you can choose this toilet without worrying too much at all.