American Standard is one of the top choices among professional plumbers. Apart from saving water, their toilets have excellent flushing power and comfort. 
Here we come up with American Standard Reliant toilet reviews that have become a favorite among many households. 
If you are planning to buy this toilet, you must know what valuable features it offers. Learning the crucial specifications will help you to decide whether you should pick this option for your bathroom or not. 
Let's dive deeper into this review session. 
Features of American Standard Reliant Toilet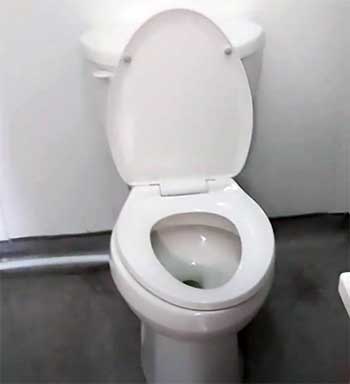 Among so many flushing toilets, why should you buy the American Standard Reliant toilets?
It must have some valuable and unique features to give you enough reasons for buying it.
Below are a few noticeable benefits you will get from using this toilet. 
Like other models, the American Standard Reliant toilet is ADA Compliant.
So, it will provide more accessibility and safety to use the toilet. 
Plus, ADA Compliant toilets have high functionality, making them easier to use for even kids and older adults. Also, they are simple to clean and less likely to pile up grime and dust. 
This high-quality toilet meets the California Green Building Standards Code. Hence, its efficient design and construction will ensure reduced environmental impact. 
Using this toilet means you are not harming the environment. This type of toilet can reduce up to 20% indoor water usage and 50% construction waste diversion. 
The water efficiency of a toilet depends on how much it saves water while removing waste. Using minimal water means you will have a reduced monthly water bill.
As a result, they can conserve more water by using water velocity. Plus, it will ensure better durability for the toilet for a long time. 
This high-efficiency toilet has WaterSense certification since you can operate them in low flow and with considerably less water than many other toilets. 
Due to the reduced flow and less water usage, it ensures a sleek new look for a longer time. Moreover, you are also saving your utility cost.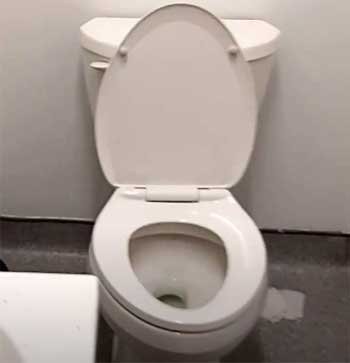 In order to provide optimal privacy in your bathroom, this American Standard Reliant toilet has a slow-close seat.
It won't create a loud clatter if you accidentally lose the grip while closing the seat. Its soft closing system will ensure almost no noise.
Plus, the high-quality material in the seat areas can absorb shock and impact. It will ensure reduced wear and tear on the toilet bowl and seat. 
Additionally, it will keep your hands and fingers free from injuries since it doesn't close the seat with full force.
This makes it a better choice over traditional-based standard toilets. 
Like other high-quality toilets, this unit comes with a beautiful white finish. This ensures a clean and fresh appearance for a long time. Plus, it adds traditional simplicity and charm.
On top of that, you can track the development of dirt and grime quickly and clean it appropriately whenever you see any dirt accumulation. 
Apart from that, the manufacturer claims this highly thick white coat is not prone to the growth of mold and mildew from moisture and continuous water exposure. 
Since the toilet has a 1.28 GPF flushing rate, it is highly water-efficient and can flush impressively well. Just because it has a lower flush rating doesn't mean it will fail to flush powerfully. It is generally more effective to lower waste.
In addition, its slow flow flushing system will prevent excessive sound. This will ensure better privacy for you. Its advanced technology makes it highly functional. 
According to many experts, you can save as much as 3,000 to 4,000 gallons of water by using a 1.28 GPF flush. More importantly, this type of flushing rate is more compatible with meeting the USA government's standard.  
This American Standard Reliant toilet comes with an elongated toilet seat that allows you to do bathroom tasks more comfortably. Its large bowl surface will be a better option for kids and adults prone to making a mess. They get the extra space for a comfortable sitting position.
Additionally, people with disability or mobility issues will be greatly benefitted from this type of toilet. Cleaning under the seat is effortless with a brush because the seats don't overhang too long distance. 
It also produces less splash-back when waste is poured inside the toilet bowl. As a result, you can keep your safe from damping.
What Could've Been Better With American Standard Reliant Toilet?
No doubt, we have already gone through some outstanding features of this American Standard toilet. However, it has some drawbacks too. We recommend you to learn its flaws before being 100% sure to buy the toilet. 
Regularly cleaning it is necessary since this toilet has a sleek white finish. The more you use it, the extended cleaning it will need. 
Otherwise, you will notice yellow marks on various areas of the toilet. This will make the overall appearance dull. 
The American Standard toilet comes with an elongated toilet bowl, which is less space-efficient than a round-shaped one.
 If your bathroom is relatively smaller, this type of toilet may not give you a roomy feeling. After all, it is purposely made for large-sized washrooms. 
Slow flow and reduced flush rating are perfect for liquid and soft waste. But when it comes to harder waste, you will high-rated flushing to remove waste more precisely.
Otherwise, flushing several times will be necessary. This will increase the water bills. In some cases, you may experience clogging issues to eliminate more challenging waste appropriately. 
The American Standard Reliant toilet is not the most expensive option on the market. However, there are many inexpensive toilets available in the market than this model. 
According to many reviewers, some similar models from other brands can provide equal or more value than this model. It would be better if this toilet price were a little bit low than others. 
Conclusion 
So, what have you decided after going through the American Standard Reliant toilet reviews? 
American Standard toilets have exceptional quality. They can perform consistently and precisely to get your job done. And this toilet model is no exception.
However, it has some drawbacks too. We generally don't recommend this toilet if you are going to use it for a large family or any commercial-based offices/stores. It is mainly perfect for a small family or just husband and wife. 
Hopefully, this review session will give you an ideal overview.