Roto-Rooter is one of the biggest and most well-known plumbing and drain cleaning services in the United States. But with name brand recognition comes higher prices – Roto-Rooter is known for being significantly more expensive than local independent plumbers and drain cleaners.
Why exactly is Roto-Rooter so pricey? Is it worth paying the premium?
Let's take an in-depth look at the reasons behind Roto-Rooter's high costs along with the pros, cons, and what you can expect to pay.
Reasons For Roto-Rooter Being So Expensive
The Roto-Rooter Reputation and Convenience Factor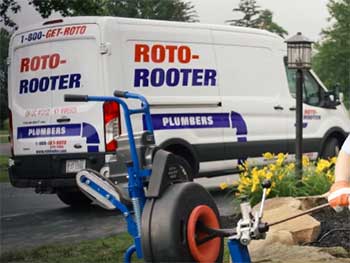 Part of the reason Roto-Rooter can command higher prices is their brand reputation.
They have been in business since 1935 and are the most heavily advertised plumbing franchise.
Their familiar jingle and TV commercials have given them widespread name recognition across America.
For many homeowners dealing with a plumbing emergency, the convenience and confidence of calling a well-known national brand with a local franchise vs. looking up an unknown local plumber is worth paying more.
Roto-Rooter technicians are thoroughly vetted and trained to deliver reliable service. Their fleets of customized plumbing repair vans enable a faster response time in an emergency compared to a local plumber who may be tied up on another job.
So while you pay a premium, you are paying for the convenience, familiarity and confidence in the Roto-Rooter brand.
Higher Overhead Leads to Higher Prices
National brands like Roto-Rooter have higher overhead costs than local independent operations. Supporting a franchise network with national marketing, branding, technical training programs, and other infrastructure leads to higher operating costs that are passed onto consumers.
As a franchise, Roto-Rooter owners must pay royalties and other franchise fees to the parent company. This cuts into margins and forces franchisees to charge higher rates to maintain profitability.
Independent plumbers have lower overhead without big branding, training programs and royalty payments, allowing them to offer lower rates.
So Roto-Rooter's pricing reflects their larger corporate structure and overhead expenses required to support their brand on a national scale.
Emergency Plumbing Service Markup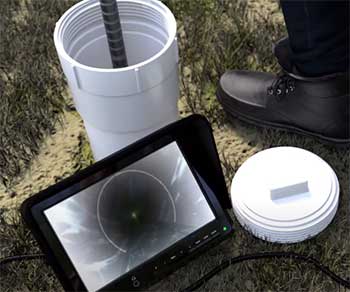 Roto-Rooter built their reputation on emergency drain cleaning and plumbing repairs.
These emergency calls represent a major portion of their business.
Emergency same-day service necessitates keeping technicians and equipment standing by to immediately respond to calls.
This level of readiness and rapid emergency response means Roto-Rooter applies a premium or markup to their emergency service pricing.
Their regular hourly rates are inflated to compensate for non-billable drive time and tech availability during slower periods.
Independent plumbers typically charge lower hourly rates without an emergency service markup since they have less overhead.
So customers pay a premium for assured urgent service from Roto-Rooter's fleet of ready technicians.
Branded Trucks and Proprietary Equipment
Those distinctive Roto-Rooter vans with custom cabinets and outfitting aren't cheap. Roto-Rooter techs are equipped with top-of-the-line drain cleaning snakes and other specialized tools. The Roto-Rooter brands and proprietary equipment add to overhead and operating costs.
Unlike independents who can source cheaper equipment and drive typical work trucks, Roto-Rooter franchisees have to pay for customized plumbing vans with inventory meeting corporate standards. This capital investment gets built into higher hourly service rates.
You end up covering some of the costs of Roto-Rooter's recognizable tech vans and name brand tools when you hire them.
Commission-based Technicians
Here is one of the key but not often discussed reasons Roto-Rooter service calls can be more expensive – their compensation model. Roto-Rooter technicians work on commission, earning a percentage of each job's revenue.
This commission-based pay incentivizes upselling additional services which may not be necessary. The techs are motivated to run up the bill to boost their earnings.
An independent plumber on flat hourly pay has no similar financial incentive to oversell or tack on unneeded services.
The commission pay structure is a double-edged sword – it encourages faster service but also leads to inflated bills. Customers end up paying more partly due to the tech's financial incentive to sell more services.
Nationwide Pricing Strategy
Roto-Rooter takes a nationwide approach to pricing. They offer standard rates across broad regions like Southern California to maintain branding consistency rather than pricing competitively with local plumbers in each city.
This one-size-fits-all model means you'll pay their premium rates even if local plumbers offer lower prices due to geographic differences in labor costs, demand, and competition.
An independent plumber only competes with other local service companies. Roto-Rooter sets pricing on a much larger scale. You pay their nationwide corporate pricing rather than local market rates.
What Does Roto-Rooter Charge? Cost Examples
So what can you actually expect to pay for common plumbing repairs and services from Roto-Rooter? Here are some average price ranges:
Main sewer line snaking/cleaning: $250 – $650
Kitchen sink drain snaking/cleaning: $190 – $350
Bathroom sink or tub drain snaking: $175 – $300
Hydro jetting services: $400 – $1,000
Slab leak repair: $850 – $3,500
Water heater installation: $1,100 – $1,700
Faucet or fixture repair: $175 – $350 per hour
Leaky pipe repair: $175 – $350 per hour
Weekend or emergency service fees: $100 – $250 surcharge
While their hourly service call rates are typically $175-$350, keep in mind there is no cap. With commissions encouraging upselling and time & material billing, total costs can rapidly escalate. It's not uncommon for seemingly simple Roto-Rooter jobs to run $500+ with add-ons.
The Pros of Using Roto-Rooter
There are certainly advantages to hiring Roto-Rooter despite the higher prices: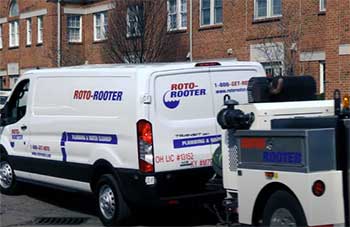 Brand Reputation & Reliability – With 85+ years in business and sophisticated training, they are reliable for urgent plumbing repairs.
Fast Response Time – Their scale enables rapid emergency response compared to an independent plumber who may make you wait.
Professional Techs – Thorough vetting, background checks, drug tests and specialized training results in knowledgeable technicians.
Service Guarantee – Issues from an original service call are quickly addressed under their guarantee.
Financing – Roto-Rooter offers flexible 0% interest financing plans for bigger jobs.
So the premium pricing brings real advantages like brand trust, urgent response, professional technicians and service guarantees.
The Cons of Using Roto-Rooter
Of course there are also some drawbacks to their high prices:
Higher Hourly Rates – Their regular hourly service fees are inflated compared to non-branded plumbers.
Pressure to Upsell – Commission pay incentivizes unneeded add-on services, driving up costs.
Weekend/Emergency Surcharges – You'll pay extra for non-regular hours service.
Lack of Firm Quotes – Jobs are billed time & material without a cap, leaving you vulnerable to runaway costs.
May Fix Symptoms, Not Underlying Cause – Fast services like snaking may only temporarily fix the issue versus a full diagnosis.
Convenience Costs More – You pay a premium for the brand reputation versus researching local plumbers.
For many situations, the extra costs outweigh benefits of hiring a national chain. Independent plumbers can offer significant savings in exchange for some convenience.
Is Roto-Rooter More Expensive Than a Local Plumber?
In most cases, Roto-Rooter's prices will be significantly higher than local independent plumbers – often 25-50% more for similar services. Here are some examples:
Roto-Rooter typically charges $250+ to snake a kitchen sink drain line. A local plumber will usually charge $175 or less.
Main sewer line snaking from Roto-Rooter may cost $450+. An independent will often charge $300 or less.
You'll pay around $1,100 for Roto-Rooter to install a basic 40 gallon water heater. A local plumber will charge around $750 for the same job.
Leaky pipe repair hourly rates run $225-$300 for Roto-Rooter compared to $150-$200 for a local plumber.
Roto-Rooter's pricing premium is worth it for some customers who value convenience and branding. But you can save 25% or more on many jobs by hiring a qualified local plumber.
What Is The Lawsuit Against Roto-Rooter?
Roto-Rooter's reputation took a major hit in 2019 when they were ordered to pay one of the biggest judgments ever for violation of California's consumer protection laws.
A group of 31 former customers in California took Roto-Rooter to court for systematically overcharging residential customers for unnecessary work during service calls. Technicians would exaggerate issues to drive up costs through additional repairs and fees.
Evidence showed a widespread pattern of "gouging" customers through deceptive pricing practices and overselling unnecessary sewer replacements. Roto-Rooter was ordered to pay $7.6 million in restitution to affected consumers.
The lawsuit highlighted the downsides of technicians working on commissions, including inflated costs from overselling. It resulted in closer legal scrutiny of Roto-Rooter's pricing and business practices.
How Much Does Roto-Rooter Charge to Snake a Drain?
For a basic drain snaking, Roto-Rooter will typically charge:
Kitchen sink: $250 – $350
Bathroom sink: $200 – $300
Tub: $225 – $325
Main sewer line: $400 – $650
Pricing is higher for weekend, night or emergency calls. Additional charges may apply like trip or diagnosis fees if snaking cannot clear the clog. Quotes are time & material based so costs can snowball.
Getting a drain snaked by Roto-Rooter costs 50-100% more compared to a local plumber's typical $125 – $200 fee for snake drain service. Paying their premium pricing makes sense for some clogs based on urgency and convenience.
But you can save significantly on routine snaking jobs by hiring a local plumber.
Is it Good to Use Roto-Rooter?
Roto-Rooter can be a good choice for urgent plumbing emergencies where convenience and rapid response is crucial. Their skill and availability for middle-of-the-night drain cleaning or burst pipe crises makes the extra cost worthwhile in those situations.
However, for routine maintenance and scheduled plumbing repairs, a qualified local plumber is typically a better option. You can save 25% or more off typical Roto-Rooter pricing by shopping around.
Here are some guidelines on when Roto-Rooter is a good choice despite their high prices:
Main sewer line backing up and flooding home
Major holiday and unable to find plumber
All local plumbers booked up for days
Serious loss of water, gas or backed up drainage
Leak causing major home damage
Assessed repair and want a second opinion
Need 0% financing for major repairs
Roto-Rooter's expertise, readiness and financing plans make them a good option for plumbing emergencies. But less urgent jobs offer an opportunity to save by using a qualified local plumber.
Frequently Asked Questions (FAQ)
Is Roto-Rooter more expensive than a local plumber?
Yes, Roto-Rooter's pricing is almost always more expensive than local independent plumbers, often 25-50% higher for similar services. You pay a premium for their brand, rapid emergency response capability and customized tech vans.
What is the lawsuit against Roto-Rooter?
A 2019 lawsuit resulting in a $7.6 million judgment found Roto-Rooter routinely overcharged Californians through deceptive practices like overselling unnecessary sewer replacements. Their commission pay model contributed to gouging customers.
How much does Roto-Rooter charge to snake a drain?
For basic drain snaking, expect to pay $250 – $350 for a kitchen sink, $200 – $300 for a bathroom sink, $225 – $325 for a tub drain, and $400 – $650 for main sewer line. Local plumbers typically charge 25-50% less for snaking.
Is it good to use Roto-Rooter?
For plumbing emergencies needing immediate response, Roto-Rooter's expertise and availability makes them a good choice despite higher prices. But you can save significantly on routine jobs by using qualified local plumbers with lower overhead and rates.
The Bottom Line
Roto-Rooter built their brand being ready for urgent plumbing emergencies. But operating at national scale with customized vans, proprietary equipment and technician commissions leads to higher prices. You easily pay 25-50% more compared to local plumbers.
Roto-Rooter's pricing premium buys peace of mind, brand familiarity and rapid response for middle-of-the-night plumbing crises where timeliness is crucial.
But for routine jobs without urgency, taking time to find a qualified local plumber will typically result in significant savings. Their lower overhead means lower hourly rates without inflated emergency fees.
Understanding why Roto-Rooter charges more allows you to make an informed decision on whether paying their premium pricing is worthwhile for your specific plumbing repair situation.
Their expertise and availability comes at a cost – but skillful negotiation and smart shopping for routine services can help mitigate the sticker shock.