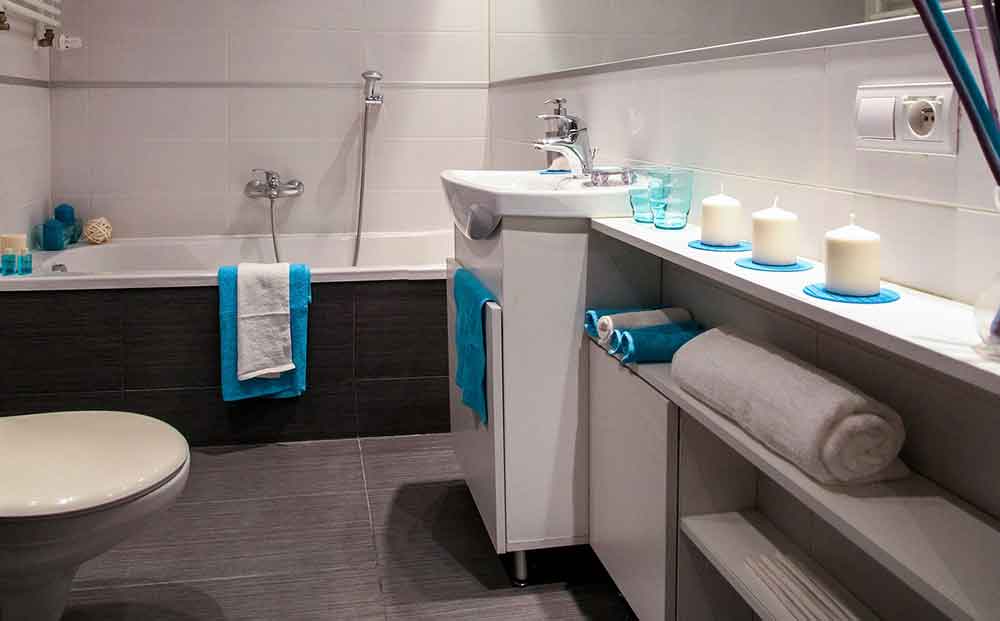 You wake up in the morning and walk into an amazing bathroom, complete with designed tiles, well-done walls, and skid-proof floor tiles. A good bathroom makes you feel happy and content. However, not every bathroom is the same. What if your bathroom doesn't have all these?
You might want to go in for bathroom remodeling to give your bathroom a fresh look it needs. It may be time for overhauling your bathroom, with a fresh design and layout; a complete remodeling. Cleaning the bathroom is a regular job. Use best toilet bowl cleaner for stains to clean the toilet bowl and other cleaners to clean other bathroom gadgets.
Decorating a house is all about setting everything essential, and especially everything you like into the smaller space you own. The circumstances become even more difficult if you have a small bathroom because even the essentials take up a ton of space.
How do you start?
You can always go to a remodeling expert to design the new look and restructure it from the inside, but it will come at a premium cost. The experts do a thorough walkthrough of your bathroom and look at aspects like structural stability and durability when coming up with a remodeling plan.
Focus on what you need to change first so that you can start bathroom remodeling on your own. Your bathroom remodeling plan needs to make the bathroom look larger and spacious, for one.
Tilework – Your bathroom will probably need new tiles that go in better with your home décor. If you can cut tiles, you can do this part of the project yourself.

Look at what needs replacement – What do you want to replace when you're remodeling your bathroom? Is it a faucet or the bathtub? Or do you want to change the knobs? You can start replacing them one by one.

The Remodelling plan itself – Focus on installing the toilet and sink and changing the bathroom décor – if you're confused, do not go ahead. If you need to get into the nitty-gritty, it is a good idea to hire an expert.
The Top ways to Bathroom Decor
So, if you're having a hard time dealing with all the clutter in your bathroom and don't know how to store your toothbrush, towel, razors, makeup, and toilet paper well, keep reading. Here are 10 ways in which you can the most out of your tiny bathroom while making it look cute as well.
Hang your towels behind the door: If your bathroom is too small and you don't have enough space to install a cloth rack, hang them behind your door. Install metal bar handles behind your door where you can hang your towels and clothes, both. Alternatively, if you have a vanity for small bathroom, keep all the toiletries in the vanity cabinet. 
Build shelves above the basin: A smaller bathroom does not need large size cabinets but a stack of shelves one over the other. These shelves can be installed right next to your wash basin or above it. These shelves can hold your toothbrush, toothpaste, and your everyday make up products. If you want a mirror above your basin, you can also build a cabinet with a mirror door.
Stack well in your cabinets: Under the basin is mostly all the space you get in your bathroom. Thus, the cabinets underneath should be stacked intelligently, using every bit of space. Make use of containers to organize everything extra like your shampoo bottles, toilet paper, etc. well. Make use of lazy susans or plastic shoe boxes to stack similar products together.
Use the doors of the cabinets: It isn't just the cabinets themselves that you can use, but also their doors. You can install a hair dryer holder right behind your cabinet door so that it saves you enormous space. A hair dryer holder right under your basin is also a very convenient option. If not a hair dryer, you can install a toilet paper holder behind the door as well. You can also install small baskets to hold tiny bottles of shampoo or bars of soap to utilize all the space inside the cabinet.
Don't forget the space above the toilet: You can install shelves above your toilet itself to stack toilet paper, and other items that you may need later. You can even manage to stack a pile of towels right above it. Other items of your inventory like bath bombs, scented candles, cleaners, etc. can also go up there. You can also install a basket above the flush itself and store your favorite magazines in there. The job will be much easier if you have a self-closing toilet seat on the toilet.
High shelves save lives: A high shelf can go a long way in your bathroom. You can install a high shelf above your bathroom door, and keep your extra stock of things over there. It'll be out of sight, would never get in your way, won't clutter your already tiny space, and do the storage trick as well.
Narrow cabinets can accomplish a lot: If you have wash basins installed into the wall of your bathroom, or have a very narrow bathroom, you can install a narrow cabinet. A narrow cabinet would have the ideal length and height and can be fitted with several drawers. They can store your bathroom cleaners, toilet cleaners, smaller trinkets, and more. It can be tucked right to your wash basin or your toilet.
Have some baskets around: Since you don't have a lot of floor space in your bathroom, you can install wicker baskets or wired racks around your walls to store your everyday essentials. You can also use them to keep the not-so-pretty things of your bathroom as the baskets would serve as a pretty camouflage to those things.
Keep the pins safe: No matter how big or small the bathroom is, it is easy to lose your tiniest objects like nail cutters, tweezers, and especially bobby pins. To stop your pins from creating a mess or getting lost, you can install a magnetic strip right next to your wash basin. You can stick your bobby pins, tweezers and other tiny metal objects to it without ever having the fear of losing them.
And lastly, if you have kids and you have toddler step stool in your bathroom, teach your kid to always keep the stool in place organized.