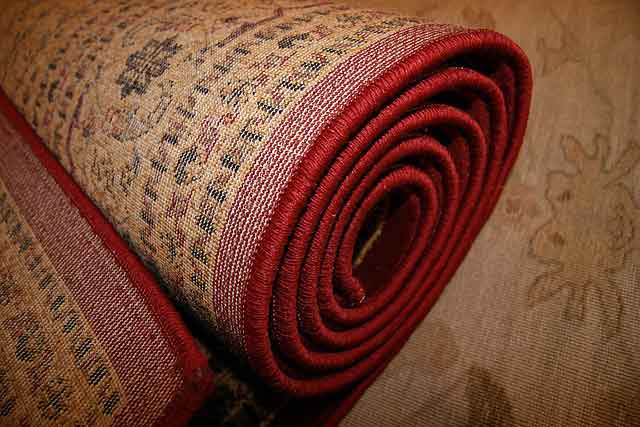 Due to your bathroom's temperature, a number of microorganisms find your bath mat very cozy. The point of going into the bathroom is to come out clean and fresh.
However, stepping onto a haven of bacteria after a clean bath is not a pleasant thing. To get rid of such bacteria, follow this simple guide on how to wash bathroom rugs.
It is important that your bathroom stays clean and fresh. That includes your bathroom rug which has a tendency to attract some dirt, such as hair and some misfired urine by your little boys.
Not to mention the bad smell that comes with mustiness.
Whether it is a foam bath mat or a fabric bath mat, you should be sure to clean it regularly just like your top-notch flushing toilet.
By the way, if you thinking about buying a new toilet,  consider having a TOTO toilet. They are considered to be the best. This guide will show you how to wash the bathroom rugs easily and effectively.
There is no denying that washing your bathroom rug requires some extra attention. Even if it is machine washable, it is not like your clothes that you can simply throw into the machine. This guide will show you what to do in order to get it right.
Check the Care Label:
Bathroom rugs come with specific instructions, even though most are machine-washable. It is possible that yours comes with special instructions for laundry. Be sure to check the label and do as instructed.
You should check if yours is meant for air-dry only and if you should use specific products or dryer settings. All these are very important details you should know.
Do Some Outdoor Shaking:
Objects such as hair should be shaken off your rug outside. It is important to get rid of as much hair as possible before you put your rug into the machine. Hair can gather at sensitive places in your washer and cause damage in the future, so you should take this seriously.
Two at a Time:
In order to give the machine balance, it's best to wash two rugs at a time. Your washing machine requires load balance to function properly. Where you have just one rug, you can add some towels.
Where it is a foam bath mat, wash alone to avoid color bleeding and friction from other fabrics.
Use Cold Water:
Your bathroom rug is most probably made with carpet fibers glued to a rubber or foam backing. Hot water can weaken this glue and cause the fibers to fall off. This is why cold water is preferred. Using the right wash products, cold water will work just fine for your rug.
Using the right Products:
I have already stated that you need to check the rug label. This should help you know if specific products are required. If this is not specified, there are products recommended for the kind of rug you have.
For your foam mat, use a soft detergent that will not cause the foam to break. You should go online to be sure of what to use.
While all these are important, there are some things you shouldn't use. Bleaching is a no-no, except it is oxygenated bleach. The high acidic content of vinegar also makes it unsuitable for your rug.
Hang Outside to Dry:
Although some people would rather tumble dry using the lowest heat setting, it is best to air dry. Just take it out and hang or place it somewhere for a few hours. Also, be sure not to mix your rug with other fabrics when you air dry.
Sun-drying also tends to sanitize your rug. However, don't sundry your foam bath mat with the foam exposed to the sun. It might not be able to withstand harsh ultraviolet rays.
Using Other Bathroom Gadgets Carefully:
The bathroom rug gets dirty because of reckless using other bathroom gadgets. To protect your bathroom rug, consider having a bathroom vanity.
How often should you Wash your Bathroom Rug?
There is no general rule for how often you should wash your rug. This largely depends on your home's hygiene and cleaning culture. It also depends on the size of your family and whether you have little kids or not.
If your kids are just learning to use the bathroom, you could find yourself washing every week. This is especially true if you have a kid who misfires. Otherwise, I recommend you wash your rug monthly.
Conclusion:
Now you know how to wash bathroom rugs. You don't have to keep sharing your bathroom with microorganisms. You can see this video for more tips.