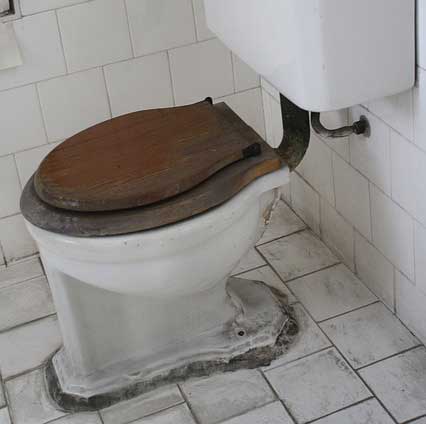 One crucial detail to keep in mind is that all the rooms in the house are important and should be maintained clean. Apart from cleaning the toilet bowl, you need to pay attention to some other areas of the bathroom. This includes knowing how to keep the bathroom clean.
Although this is the least occupied room in the house, it is essential that you retain its cleanliness and keep it looking glamorous as well by having the best decors and fixtures installed.
For those who have busy schedules such that they don't get ample time to thoroughly clean their bathrooms on a daily basis, here are some tips on how to keep your bathroom clean for a long.
Your bathroom will get dirty very quick daily if you have kids. They will try to reach the sink or go to the adult toilet. Ultimately, your bathroom will get dirty real quick. So, consider having a toddler step stool for the bathroom to make things easier for them.
Tips on how to keep the bathroom clean?
Keep The Vanity Organized.
Bathroom vanities job is to keep your bathroom toiletries organized. So pay attention here and always try to keep your vanity organized and clean.
Sustain the bathroom dry.
One of the things that cause the bathroom to build up mildew and have a bad smell in the water that remains after taking a bath. Therefore to avoid such odors and keep the bathroom in good shape, always make sure that you rinse your bathroom after taking a shower and dry it as well using a clean cloth or a mop. By rinsing you are getting rid of the dirty water that causes the foul smell due to frequent accumulation and by keeping it dry you help prevent the growth of mildews which is caused by moisture.
Use air freshener.
It is also necessary and healthy to keep your bathroom clean and smelling fresh as well. So invest in air freshers whereby you can place them in the bathroom to provide a good smelling scent. There are several scents of air fresheners to choose from, and they help in ensuring that your bathroom has a fresh smell. Most people like poo pourri before using the toilet. Here is a great poo pourri scent reviews for you.
Opt for liquid soap.
To avoid the grumpy soap dishes which keeps your bathtub and sink counter looking dirty consider using liquid soap for showering and a liquid soap dispenser for hand washing purposes in the sink. Liquid soap helps in ensuring that there are no soap residues and foams left on your bathing areas hence maintaining the counters clean as well.
Clean and disinfect toilet brushes.
It is important to clean your toilet brushes and disinfect them as well regularly. This is because the brushes tend to Huber bacteria and water that may cause the bad smell in the bathroom to ensure that they are cleaned after two days and disinfected as well to eradicate the bad smell. You can soak the brushes in vinegar for about 20 minutes and rinse them in a running water tap.
Rinse the bathtub.
After taking your bath, leave the shower water running in the tub for about 5 minutes. This act helps in ensuring that all the water used is drained and no soap suds, hair, or bubbles are trapped on the bathtub drains. It is also important to scrub the tub once in a week using a scrubber as it helps in removing any dirt that may have built up in the drains and other corners.
Clean your toilet on a daily basis.
Although we can all agree that cleaning a toilet is not a fun thing to do, well, on the other hand, it is an important part of keeping your bathroom clean. So make sure that you clean it on a daily basis using a toilet cleaner and also flush your toilet after every use. This protects it from getting discolored and also keep it free from bad odor.
If you install the best quality toilet in your bathroom, cleaning will be a much easier job for you.