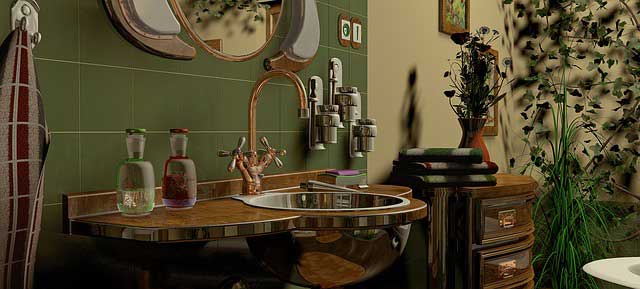 Designing a dream bathroom requires careful planning of the space. You should also consider your needs, proper lighting, texture, and sophisticated materials used.
There are various expert ideas on how to decorate your bathroom. They are often the smallest rooms of any home.
It is very important to consider the type of bathroom before decorating. Think about the other items in the bathroom like your flushing toilet and so on. Most flushing toilets don't with a seat, so consider having a matching toilet seat with the toilet.
These types of the bathroom include master bath, guest bath, or a half bath. When decorating the bathroom, always ensure to use materials that can handle tear and wear. Your bathroom will tell a lot about you.
Make sure your visitors are using a guest bath that is well planned and beautiful. A half bath is a bathroom with a toilet and sink, but no shower or bathtub.
They are usually the smallest and hardest-working at your home. Decorate your master bath to make you feel like a guest in your home.
IDEAS ON HOW TO DECORATING YOUR BATHROOM
There are many ideas on how to decorate your bathroom. The important upgrade that you can have in the bathroom is lighting.
There is a study in Swedish that shows proper lighting paired with floor affects mood. Changing the lighting system is not expensive, but it makes the bathroom appear larger and fresher.
After working on the lighting system, paint is the next easy upgrade of the bathroom. Pick good and light colors for the walls to enhance the theme you desire. You do not only paint your walls.
Purchase semi-gloss paint or an eggshell to paint your cabinets too.
Try as much as possible to be original when dealing with lighting. Bathroom lighting also involves hanging pendants. Choose the led lighting since they do not heat the bathroom and efficient in energy.
Bathroom wall decor ideas are quite many but depend on their personality.
When thinking of such ideas, think beyond any canvas print. You can choose to have a wall gallery of your most favorite objects. These objects like Baskets or starfish could be another way of decorating your wall.
You can also attend to your boring tiles and have them replaced. Try as much as possible to shop for a mirror that will suit your wall.
DESIGNING SMALL BATHROOMS
There are small bathroom decor ideas that can help you appeal to bathroom space. You can create space in your bathroom that is efficient and attractive.
Designing small bathrooms is a challenge, but with the proper combination, it is possible. It can actually create a good illusion of large space.
The most important thing to look at in a small bathroom is the light and the color. Generally, a bathroom will appear to be larger when it has brighter lights. Therefore, take advantage of natural lighting in your bathroom.
Make sure shades and curtains are translucent and windowsills should be free from sunlight abstractions. Don't forget the color of your bathtub as well.
When choosing the color to paint look for the scheme that will appear lighter. Lighting can really make a small bathroom appear so big. You should also be able to deal with the surfaces. For any wall, consider wallpaper or beadboard.
For the wallpaper, let it have vertical stripes for bringing in the sense towards height. On the floor, it is good to have hardwood floors running the length. This will make space appear to be longer.
The wall tiles make them appear perpendicular to the floor. This helps in creating further depth to space. Finally, on the tile work, make use of unbroken tiles. These will give an illusion to space that is keeping on going wherever you look.
A vanity can change the overall look of your bathroom. If your bathroom is small in size, there are plenty of bathroom vanities for a small bathrooms out there to buy.
Most people do not have a large bathroom. This poses a special interest in having a small bathroom decorated. The above factors will help you to decorate any bathroom.
In limited spaces do not hesitate to decorate your bathroom appropriately. There is a need for proper decoration since it is the place where you groom.
Go to any shop or online store like Amazon and buy the best and perfect pieces to decorate your bathroom. Make sure to have a theme that best suits you.
Remember to place a large mirror from the bathroom ceiling to the sink. This will make the room appear larger.
Be creative enough and make your curtains appear to be like your art. Generally, let the curtains do the talking. You can place a basket on the wall to hold your items such as a hairdryer.
A lot can be done on how to decorate your bathroom and appear beautiful. And always clean your bathroom at a regular interval. Always buy the best toilet bowl cleaner to keep clean your toilet.