A good hairstyle can give both your appearance and self-confidence a nice boost. But you'll need the right product to get that look, and that's where hair styling staples like Groom & Clean come in.
Unfortunately, Groom & Clean seems to be pretty much discontinued.
As sad as it feels, this means it is officially time to switch your hair product. But what can be a good alternative?
Here is a list of Groom & Clean styling product alternatives to answer that question.
Top Alternatives To Groom & Clean You Can Try
Let's face it, Groom & Clean is basically the OG of shiny hair styling products. Any alternatives will have a hard time coming close to this. But that doesn't mean you can't find a good one.
Groom & Clean has a medium hold and a high lasting time. So most products on this list focus on these two factors.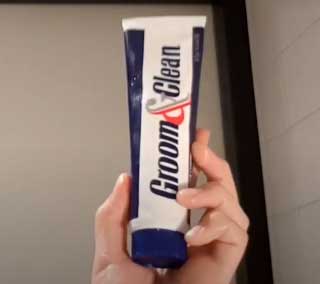 You'll have to decide the most important factor for you first. Then you can pick the product that hits closest to the goal.
Let's get to the list now:
Brylcreem
American Crew
Murray's Pomade
Let's talk about them in detail.
Brylcreem is like the direct rival of Groom & Clean. This is an oil-based product that comes in a tube and a jar.
Brylcreem has been around since 1928 and is almost a household name for hair stylists. When it comes to old Hollywood shine, no one does it like Brylcreem.
Brylcreem is a thick pomade-like product that is known for its amazing hold. You can apply it in the morning, go on with your day and still have amazing hair when you come back home.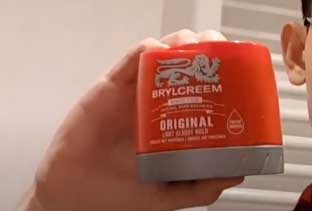 As for the shine, let's just say the white lines on the old newspaper advertisement are a pretty accurate representation.
Brylcreem is also easy to build up. You can use just a dab and your hair will be all good.
Unless you have thick or curly hair of course, in that case, you'll need more.
The downside of Brylcreem is its oil base. The oil starts melting when the weather is hot so you'll have hair product all around your hairline and neck.
This also causes acne around the hairline. If you're unlucky, you'll get those all over your face.
If you live in a dry-weather area or want something for the colder months, Brylcreem is a top-notch option.
Americal Crew is probably the best modern alternative for Groom & Clean. This product comes pretty close to the OG with its consistency and reputation, and that should tell you how amazing this is.
American Crew is another staple most top-level stylists have. It has been used on lots of movie and TV series stars, Mad Men crews for example.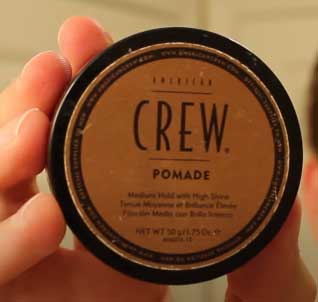 This is preferable because it is light and doesn't have an oil base like most hair styling products.
American Crew is better if you're aiming for a light shine and hold. It holds nice, but you might have to reapply it once or twice.
On the upside, reapplying this is fairly easy.
You won't have to deal with unnecessary crisps and crunches in your hair. This makes it a perfect option for your business trips.
The downside of American Crew is its strong smell. It almost smells medicinal unless you're using something else to cover the smell.
People might smell your hair before they see you and that is a deal breaker for a lot of people.
If you have curly hair, Murray's is the best option for you, hands down. This was created by the Chicago-based African-American barber C.D. Murray specifically for people with curly hair.
Murray's Pomade has been around since 1925 which makes it one of the oldest hair-styling products.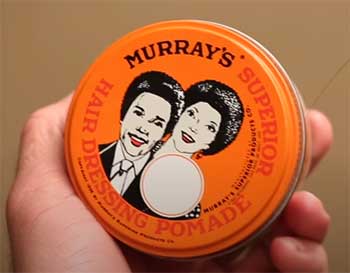 Murray's pomade has a thicker consistency than most hair styling products.
The usual texture is supposed to be like cream, but it is so heavy that looks like wax sometimes.
This makes it a little harder to use during chilly weather. You might have to heat the product up first.
This pomade was made to tame even the most unruly curls and tame it does.
No matter how unmanageable your hair feels, this oil-based pomade will help you get the classic Hollywood wave and that crisp shine.
This is also scandalously cheap, a tub of Murray's will cost you only $3.
The downside of Murray's is that it is hard to wash out. It is so hard that the company recommends dishwashing soap liquid to wash the residue out of your hair.
This means you'll have to wash your hair every night and dirt buildup will be more frequent.
If you can deal with that little setback, very few products will come close to Murray's pomade.
Is Groom & Clean Worth It?
Now you know the best alternatives for the Groom & Clean hair styling product. But is it worth the hype?
The answer is yes. Groom & Clean is one of the very few hair styling products that checks off all the boxes you'd want in a product- affordable, good quality, and convenient.
Believe it or not, Groom & Clean styling gel has been around since the '50s-'60s. It has stood the test of time with grace and helped people get their Hollywood hair on for the whole time.
Groom & Clean is a water-based hair styling product with a medium hold. It stands in the middle of pomade and hair gel so you can imagine what the consistency is like.
But the highlight of Groom & Clean styling gel is the light finish and lasting time.
Groom & Clean styling gel does have heavy products like wax and oil in it but it is far lighter than other hair styling products.
It melts into the hair really easily, is easy to re-comb, and stays in your hair the whole day. The shine level on this stands at medium.
This styling gel is also really easy to play around with. It mixes well with other styling products.
So if you want a higher hold or shine, you can easily mix it with some pomade or combine it with a little hair gel.
Another plus of this product is its dual nature. It works as a styling product and a cleanser in one.
It washes off other oil-based products like pomades really easily. This means you won't have build-ups in your hair and acne flair-ups won't bother you either.
This product was marketed as a build-up remover actually. It was said you could remove dry flakes and other minor build-ups if you wet comb your hair after applying this.
This makes it the perfect pair for pomades because they can be hard to wash off.
The best part of Groom & Clean hair styling gel was the convenience. It was easy to carry around and you could find it pretty much in every store.
The price point was also affordable. All of this jam-packed in one product- we say that's about worth your money.
The only problem with Groom & Clean is the smell. It almost has an antiseptic smell and that doesn't work for a lot of people.
So if you're wondering whether this hair styling gel is worth it or not, the answer is always yes.
Final Verdict
A Groom & Clean alternative will have big shoes to fill. Fortunately, there are multiple candidates up for the job and the range of them is pretty amazing.
Remember that none of these alternatives will work the exact same as Groom & Clean.
You'll have to go through trial and error to find the perfect alternative for you, and that will take a little time. Whatever product you use, make sure to wash it off thoroughly every night and you'll be all set.