Speed Stick's musk was a popular scent for generations of men looking for an effective antiperspirant with a clean, fresh fragrance. But over the years, many became concerned about the potentially hazardous ingredients in Speed Stick and other mainstream deodorants.
The good news is that today there are many great natural deodorants that provide that nostalgic fresh musk scent without the worrisome chemicals. These alternatives use plant-based ingredients and essential oils to neutralize odor-causing bacteria so you stay dry and odor-free.
In this guide, we'll compare the top musk-scented natural deodorants to help you find the perfect swap for your Speed Stick.
Top Alternatives To Speed Stick Musk
Here are the top natural deodorants that can deliver that nostalgic Speed Stick musk scent without the questionable ingredients:
Schmidt's Deodorant – Bergamot + Lime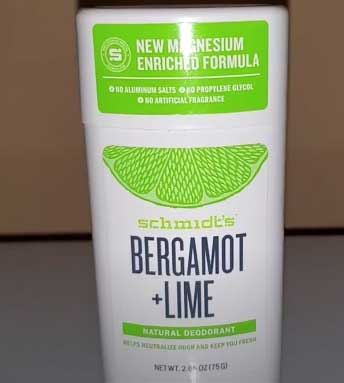 Schmidt's is likely the closest you'll get to Speed Stick's specific musk fragrance.
It contains woodsy, musky notes plus bergamot and lime for a bright, citrusy twist.
The Schmidt's formula is vegan, aluminum-free, and uses activated charcoal to absorb wetness.
The magnesium hydroxide neutralizes bacteria that cause odor.
It goes on smooth without any sticky residue.
Customers say this Schmidt's scent is an excellent dup for Speed Stick musk.
The woodsy musk fragrance isn't overpowering and the lime adds a nice freshness.
The aluminum-free formula doesn't stop sweat like Speed Stick. But users say it keeps them dry and odor-free for hours. The black color won't stain or mark your clothes either.
Native Deodorant – Cedar + Pepper
Native Deodorant offers another great woodsy, musky option if you're missing that Speed Stick scent.
This formula uses naturally-derived ingredients like tapioca starch, coconut oil, and vitamin E. It's free of aluminum, parabens, phthalates, and propylene glycol.
The Cedar + Pepper blend has a very light and clean cedar fragrance with a hint of spice. It's musky but more of a fresh linen type of musk than an animalic, sweaty musk.
Reviewers say this Native Deodorant scent is perfect for neutralizing odors on hot and sweaty days. The cedar isn't overpowering, just a subtle musky backdrop.
Native Deodorant is also one of the most soothing natural brands. The creamy coconut oil formula glides on smoothly without irritation. And it keeps you dry for 24+ hours.
Each & Every Aluminum-Free Deodorant Stick – Sandalwood + Vanilla
Each & Every's deodorant stick offers a warm, musky scent reminiscent of Speed Stick. This formula is aluminum-free and uses ingredients like arrowroot powder and kaolin clay to absorb wetness.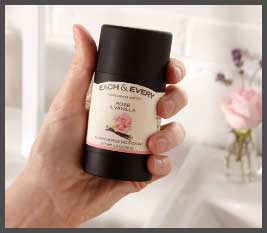 The Sandalwood + Vanilla blend mixes earthy, woodsy sandalwood with sweet, musky vanilla.
Together they create an inviting, unisex aroma.
Reviewers say this Each & Every scent is perfect for those missing that classic musky Speed Stick smell.
The sophisticated fragrance lasts all day keeping you fresh.
The twist-up stick glides on clear and dries fast without residue. Users say it stands up to heat and activity without clumping or staining clothes. The moisturizing oils leave underarms smooth too.
Art of Sport Deodorant Stick 2.0 – Victory
For an ultra-clean musky scent, try Art of Sport's Victory deodorant. This formula goes on invisible, dries fast, and uses natural ingredients like arrowroot and diatomaceous earth to soak up wetness.
The Victory fragrance features woodsy notes of cedar needles, sandalwood, and musk. It's crisp and fresh but with a light muskiness reminiscent of Speed Stick.
Reviewers praise this Art of Sport scent for smelling fantastically clean and masculine. It's perfect for neutralizing body odor after the gym or on hot days.
The twist-up stick applies smoothly without tugging hair or irritated skin. And it provides all-day odor protection even through workouts. The invisible application won't deodorant stains either.
Ursa Major Hoppin' Fresh Deodorant
For a lighter musky scent, try Ursa Major's Hoppin' Fresh deodorant. This formula is baking soda-free using kaolin clay, tapioca starch, and soothing aloe vera.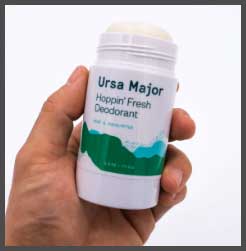 The crisp Hoppin' Fresh fragrance features hints of cedar, musk, and citrus.
It has a light sweet muskiness with a clean laundry type of scent.
Reviewers say this Ursa Major deodorant has a super fresh masculine aroma perfect for daily wear.
The crisp musky citrus scent energizes you and neutralizes BO.
The cream has a velvety texture that applies cleanly without residue. It absorbs wetness well and keeps you dry for hours of activity. The moisturizing oils also condition skin.
Hello Pure Charcoal Deodorant – Lemongrass Ginger
Hello Pure Charcoal uses activated charcoal, arrowroot, and kaolin clay to absorb odor and sweat. And the Lemongrass Ginger scent provides a fresh, subtle muskiness.
This crisp citrus aroma combines bright lemongrass and ginger with a hint of light musk. It smells invigorating and clean.
Reviewers say this Hello scent is perfect for those who want a musky antiperspirant without a heavily masculine fragrance. The lemongrass ginger musk is crisp and gender neutral.
The charcoal formula glides on smooth, dries fast, and neutralizes odor all day. Users say it keeps them dry and sweat-stain free even through workouts.
PiperWai Natural Deodorant – Oh So Citrus
PiperWai's Oh So Citrus deodorant provides a bright, crisp scent with subtle musky undertones. This aluminum-free stick contains activated charcoal along with essential oils like bergamot, lemon, and frankincense.
Reviewers say the citrus and musk aroma is fresh, clean, and perfect for everyday wear. The charcoal neutralizes odors while the tapioca starch soaks up wetness. Users say it keeps them dry and sweat-stain free.
Kosas Chemistry AHA Serum Deodorant – Fresh
The Kosas Chemistry Serum Deodorant offers a transparent gel-cream formula with a light musky scent. This unique serum contains AHAs to exfoliate and beta-glucan to soothe skin.
The fresh musky fragrance provides warm, woody notes of cedar and sandalwood. Customers say it smells upscale and luxurious, perfect for the office or nights out.
Despite the serum texture, reviewers say this Kosas deodorant applies smoothly without any sticky residue. And a little goes a long way for all-day odor and wetness protection.
Soapwalla Deodorant Cream – Citrus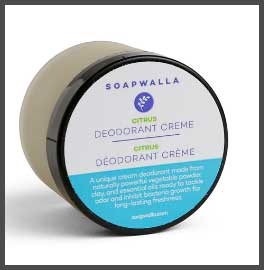 Soapwalla's deodorant cream provides a brightly citrusy aroma with hints of muskiness.
This formula is aluminum-free and uses cornstarch and kaolin clay to absorb moisture.
The citrus blend mixes grapefruit, lemon, and orange essential oils.
Together they offer an energetic musky citrus scent perfect for warm weather.
Users love how refreshing this Soapwalla deodorant smells. And it keeps them dry and odor-free through busy days and workouts thanks to the absorbent formula.
Fatco Panko Protein Cream Deodorant – Fir Needle + Herbs
Fatco's Panko Protein cream has a unique earthy, musky scent. The formula uses tapioca protein, magnesium hydroxide, and kaolin clay to soak up sweat.
This Fir Needle + Herbs aroma combines fir, eucalyptus, and subtle musky herbs. Reviewers say the woodsy blend smells like a day hike through the forest.
Users rave about the crisp musky scent that effectively masks body odor. The thick cream applies smoothly without residue. And it provides odor protection even on hot active days.
What To Look For In A Musky Deodorant
When trying to recreate that nostalgic Speed Stick musk scent, here are some key features to look for in a natural deodorant:
Musky Fragrance Notes – Scan the ingredients for musk, sandalwood, cedar, vanilla, bergamot, or citrus. These provide warm, woodsy musky aromas.
Goes on Invisible – Many natural deodorants have a creamy texture. Seek ones that glide on clear and become invisible when dry.
Absorbent Ingredients – Look for odor-fighting ingredients like activated charcoal, kaolin clay, magnesium hydroxide, and arrowroot powder. These all soak up sweat.
24-Hour Odor Protection – Make sure the deodorant can neutralize odor through a long workday and gym sessions. Seek out effectiveness claims.
Smooth Application – The product shouldn't tug hair or leave a sticky residue. Seek out creamy textures that glide on easily.
No Skin Irritation – Natural deodorants should use soothing ingredients like aloe and essential oils. Avoid baking soda formulas if you have sensitive skin.
No Stains – Check reviews to see if the deodorant leaves white marks on or stains dark clothing when wet.
Frequently Asked Questions (FAQ)
What scent is closest to Speed Stick musk?
Based on reviews, Schmidt's Bergamot + Lime deodorant offers the closest match to Speed Stick's classic musky fragrance. The woodsy musk plus citrus notes mimic the nostalgic Speed Stick aroma.
What happened to Speed Stick deodorant?
Speed Stick was discontinued in the early 2010s likely due to consumer concerns over ingredients like aluminum compounds. Natural deodorant brands became popular for providing musky scents without controversial chemicals.
What are the ingredients in Speed Stick musk?
Original Speed Stick contained aluminum-based compounds like aluminum zirconium tetrachlorohydrex glycine which plug sweat glands. It likely had synthetic musk molecules to produce the warm, sweet musky fragrance.
What is musk scent made from?
True musk comes from scent glands of male deer. Most musk scents today use synthetic molecules like Galaxolide. Some natural brands use botanically-derived muscone extracted from plants.
Find Your New Go-To Musky Deodorant
While the original Speed Stick musk may be gone, you can still find great natural deodorants that provide that nostalgic warm, woodsy aroma. Brands like Schmidt's, Native, and Each & Every offer excellent musky scents without the harsh chemicals.
Give one of these musk alternatives a try the next time your old stick runs out. With their clean ingredients and long-lasting odor protection, they just might become your new go-to for staying fresh.