Not all bidets will support your toilet, specifically if you have a round toilet bowl. Even if you have an elongated toilet with the French curve, you gonna have much more trouble than you can imagine.
So read very carefully this extensive article to pick the best bidet toilet seats for all kinds of your toilets.
[toc]
Comparison Chart of Popular Bidet Toilet Seats
I have reviewed a lot of them, right? I tried to keep them organized to maintain the order based on my own and user's recommendations.
If you are in a hurry, check the following comparison table where I have ranked them based on various features as well.
| | | | | | |
| --- | --- | --- | --- | --- | --- |
| S.N. | Bidet Seat | Electric? | Heated Seat? | Other Features | Our Rating(10) |
| 1. | BB-600E BioBidet | Yes | Yes | Rear & Front Wash | 9.70 |
| 2. | TOTO Washlet C100 | Yes | Yes | Rear & Front Wash | 9.50 |
| 3. | TOTO Washlet S350e | Yes | Yes | Pulsating cleanse | 9.00 |
| 4. | Coco 9500R | Yes | Yes | Adjustable self-cleaning nozzles | 8.70 |
| 5. | TOTO SW502#01 B100 Washlet | Yes | Yes | air dryer and deodorizer | 8.50 |
| 6. | Brondell S1000-EW Swash 1000 | Yes | Yes | professional spa experience | 8.00 |
| 7. | SmartBidet SB-1000 | Yes | Yes | Multi-wash functions | 7.80 |
| 8. | BioBidet Supreme BB-1000 | Yes | Yes | Vortex wash | 7.50 |
| 9. | TOTO Washlet S300e | Yes | Yes | Warm water, air dryer, deodorizer | 7.30 |
| 10. | BioBidet BLISS BB-2000 | Yes | Yes | Wider angled sprays | 7.00 |
| 11. | GenieBidet | No | No | Contoured soft closing seat | 6.90 |
| 12. | Novita Slimline | Yes | Yes | Fits French curve toilets | 6.50 |
Bidet Toilet Seats Reviews 2022
I tried to cover every popular brand out there. Each brand has several models that can confuse it.
But since you have already seen the comparison table above, its time to read the full review on each of them.
BB-600E BioBidet
To start, I am gonna first start with BioBidet. It is specifically an expert in the industry. Learn more about BioBidet on Wall Street Journal.
The complete bathroom bidet attachment for the family that supports both elongated and round toilets of any brands.
It's the most rated one and perfect for everyone in the family including kids.
We all know that kids will forget to off the water and blower often. That's why when nobody is sitting on the seat, the water and blower function is automatically disabled.
There is literally no risk of slamming down the seat loudly. Hence the chance of damaging it is almost none.
Why?
Not just the seat, the lid also has a slow-close function. The streamlined seat is designed to offer maximum comfort with its front and rear wash cycles.
The dual nozzle is not only great for the posterior wash and feminine wash, but it is also kid-friendly and improves the overall hygiene of the family.
Just like lots of users, you will also love the pulsating massage technology with bubble infusion.
Also, with its oscillating wide clean you will have a different but pleasant feeling daily. Installation is fairly easy. Watch the installation video on how to install it.
Features & Pros
The dimension of the model is 15 X 5.6 X 16.5 inches with a weight of 14 pounds.

Only 660 watts electric bidet seats. All you need is 120 volts of electricity.

Perfect for Elongated and Round toilets.

Adjustable heated seat and water. No need for a separate hot water tank.

A true environment-friendly seat. The energy-saving mode helps to reduce electricity consumption and it also helps to reduce toilet paper usage.

Hands-free warm air-dry technology.

You have the full control to adjust the water pressure, water temperature, and gentle aerated stream position. To your right-hand side, you will find the easy to use control panel.

Long-lasting! Many of the users are using it years after years without having any trouble.
Pro Tips: Do not use any toilet cleaning chemicals to clean it. All you need is a damp cloth to clean it like new. You should follow the same for all the electric bidet seats you have in your bathroom.
Cons
The air dry function is not that much helpful. Most of the time you will lose patience.
TOTO Washlet C100 Seat
Whenever anyone writes about TOTO washlet review, they start with C100. Only from this brand, you can have a toilet with bidet.
This is another top choice among all high-quality washlet which is so popular in the market right now.
Among all TOTO electric bidet seat models, C100 is the most popular washlet for its affordable price and greater functionality.
The washlet features not only soft rear spray but also rear & front cleanse with the oscillating stream.
In a streamlined design, C100 delivers modern ecology-minded luxury. The Premist function of the fully automated sprays the bowl with water before each use.
So there is no chance of waste buildup and your toilet bowl keeps clean.
Moreover, the wand is self-cleaning. Before & after of each use, it automatically cleans itself. It's precise temperature and spray type ensures the maximum comfortable cleansing.
What did other people like about TOTO washlet C100 most?
They love the perfectly warm water when the water temperature is set at medium. C100 does not have turbo wash. But the pressure is really good enough.
If you want to have turbo type pressure, just increase the pressure to the highest setting. When the deodorizer fan will move, you really won't smell anything.
Features & Pros TOTO C100 Washlet
Available for almost any elongated and round toilet. The round shape has a dimension of

18.

9 x 18.8 x 7.4 inches whereas the elongated bidet seat has a dimension of 23.35 X 20.5 X 9 inches.

Comes in 2 colors: White and Sedona Beige to match any bathroom interior.

All necessary components like T-Connector & installation hardware are included. The installation manual is included as well.

The soft-closing seat has 3 temperature settings. The lid is also slow closing. Say no to slamming lids!

5 settings in the pressure. It will heat the water itself.

Comes with deodorizer so that you don't feel any unpleasant odors.

The air dry has 3 temperature settings as well so that you don't have to use any toilet paper.

All of the above features are controllable by a sidearm control panel.

Solid plastic made washlet, so you shouldn't be worried about durability. Many users are using it for many years.

Installation is really easy. It's basically a DIY project. Anybody should be able to do it.

Environment-friendly. By using a bidet/washlet/seats, you are actually saving trees and waters. Did you know it takes 4 gallons of water to make one roll of toilet paper?
Cons TOTO C100 Washlet
The nozzle is not made of stainless steel. It's ABS. However, it is still the most popular washlet toilet seat from TOTO.
TOTO Washlet S350e Bidet Toilet Seats
Among all washlet reviews, TOTO S350e deserves extra attention. It has everything that you can imagine in all modern self-proclaimed washlet and beyond.
Simply a masterpiece from TOTO that seats virtually all round and elongated toilets in the U.S.A. They call it the pinnacle of all TOTO washlet seats.
The seat and lid have auto open and close feature. And by that what I mean is whenever you approach the washlet, the lid will open and will close upon your departure.
You can set the seat to do the same as well. Trust me, it's a pretty rare feature in most of these seats.
So that you can have the most intimate cleanse, the wand is fully adjustable which you can set precisely as per your choice. The water temperature and pressure are also adjustable just like the air dryer.
While you are sitting on the toilet, the deodorizer will simply neutralize most annoying toilet odors.
It features the ewater+ technology where it sprays electrolyzed water into the toilet bowl and wants every time you use it the make the bowl clean. That way you will never have to use any harsh chemicals to clean the toilet bow.
Also, to make the dry bowl slippery, the Premist feature sprays light mist into the bowl.
The backlit button enabled remote has 2 user presets and definitely you can mount it on the wall. To open or close the seat and lid, you can use the remote as well.
Like always, installation is super easy and the washlet comes with T-Connector, Instructions, Installation Hardware. Watch the official TOTO toilet bidet seat installation video before you start installing it.
More Features & Pros Of TOTO Washlet S350e
Suitable for both round and elongated toilets. The dimension of the elongated one is 20.8 x 15.3 x 3.9 inches whereas the dimension of the round bidet seat is 18.9 x 15.3 x 3.9 inches.

Available in 2 colors like Cotton White and Sedona Beige to match any bathroom interior.

Adjustable nozzle positions.

The heated toilet bidet seat has 5 temperature settings just the pressure.

Posterior and feminine wash.

A nightlight to guide you in the dark.

Pulsating cleanse.
Cons Of TOTO Washlet S350e
Very few noticed the noise issue.

Warm water may fluctuate.

Overspray issue reported.
Coco 9500R
Bio Life Technologies is renowned for the quality of the type of seats and their charming really helpful customer service. Coco 9500R is one of them and it has lots of happy users in the U.S.A.
For so many reasons it is considered to be another best bidet toilet seat 2020. It virtually fits all elongated one or two-piece flushing toilets.
It only takes some seconds to kick in the hot warm water and for that, you don't need any separate hot water tank.
With its patented Intensive Impulse Pulsation, it also helps people with constipation issue.
The aluminum metal coated jet nozzle is self-cleaning and as it has enema jet, the pressure is just awesome to give you the utmost cleaning.
That's not all….
You can adjust the nozzle position as well as your desired level. You will love the soft closing heated seat temperature of which you can adjust as well. If you need to clean the electric bidet seat, you can easily do it. The seat is completely detachable. Also for the toilet bowl, clean it as well.
As it has the built-in heating system, many reviewers have confirmed that it starts cool for not more than 1 second, then it goes directly to the comfortable warm state.
Like lots of happy users, you gonna love the oscillating/gentle pulsating cleansing. It comes at an affordable price and you should have it for a major lifestyle change.
The remote control has 4 users presets and yes your kids can also use it as well. The installation is really simple.
All you need is a GFI electrical outlet within 4 feet of the toilet. If you face any trouble, contact Bio Life's customer care. They are really helpful.
Just for their awesome customer service, many happy users call it one of the high-quality toilet seat attachment.
More Features & Pros Of Coco 9500R
Fits most of the elongated toilets. The dimension of the seat is 22.5 X 20.9 X 8.2 inches with a weight of 17.1 pounds. The front to back inside opening dimension is  12" width X 17" length.

Bright white color only.

It's a 1270 watts seats. All you need is 120-volt electricity.

Soft-closing adjustable heated antibacterial bidet seat. You can completely detach it for easy cleaning.

Comes with deodorizer to completely neutralize toilet odor.

Air dryer to replace toilet papers.

Built-in splash guard.

UL approved.

LED night light for comfortable usage at night.

To prevent leaking, it has patented Ultrasonic Soldering technology.

Intelligent power saving mode to reduce your electricity bill as well as save the environment.

Great customer service! Many reviewers confirmed about their great after-sales service. If you face any trouble installing and after the installation, contact their customer service.

You can easily mount the remote to the wall. It has the bracket to do so.
Cons Of Coco 9500R Seat
Does not fit any round toilets. If you have 1 piece toilet with a curved water tank, it won't fit either (For example KOHLER San Rafael).
TOTO SW502#01 B100
This model fits only elongated toilets like TOTO elongated toilets or any other brands'. For affordable price, durability and smart functionalities, TOTO B100 is considered to be another top-rated model.
Just touch the button and the nozzle will extend from under the seat and give you the soothing warm water cleaning as you have never experienced before.
The nozzle itself also cleans itself before and after every use to give you the complete hygiene.
The contoured seat is designed in such a way to offer you maximum comfort. It's a heated seat so that you have unprecedented comfort. You can turn on or off the seat.
When on, you can adjust the temperature of the electric bidet seat in low, medium, high mode. When not in use, you should turn it off. It will momentarily get warmed when you turn it on.
It does not have an air dryer and deodorizer. Maybe that's the reason it is offered at a cheap price. Truly, it's the most popular among all cheap bidet toilet seats for sale. If having the air dryer and deodorizer is a must for you, choose other TOTO washlets.
But if you are short on budget, it's still a good choice for you. Many people are using it happily. Now let me share what people are thinking about it.
As per their opinion, you can bring a major lifestyle change and upgrade it to the next level using this TOTO washlet. There is no going back once you use it.
The soothing stream of warm aerated water will give you the complete personal cleansing that you gonna regret why you did not have it a few years back.
You can bet there will be this type of bidet seats everywhere in the U.S.A instead of traditional bidet toilet seat.
Installation is fairly easy. However, you gonna need an electrical outlet to reach the provided cord. The washlet comes with the T-connector and if you notice any leaking when try to install it, use Teflon tape on the thread and tighten your bolt.
More Features & Pros Of TOTO SW502#01 B100
Fits almost all standard 2 piece elongated toilets in the U.S.A. The dimension of B100 is 20.5 X 18.9 X 6.8 inches with a weight of 10.6 pounds. It's a 330 watts washlet that needs 120 volts of electricity.

Temperature adjustable heated bidet seat.

You can adjust the water pressure. Also, you can get the pulsating/oscillating wash if you with.

Though there are 3 temperature settings, use the middle one for maximum comfort.

Dual spray action for maximum cleanliness.

Highly durable; plastic made long-lasting washlet. Many people are using it for many years.

Kids can use it. You can adjust the nozzle position.

The washlet's water tank can supply more than enough warm water to clean yourself.

A true toilet paper and water saver.

You can use it with toilet safety rails.

Fixed easily to clean control panel on the right side.

All you need is a GFCI outlet. Super easy installation. Anyone can install it.

Don't use any abrasives on the washlet seat. It is electrical equipment,  so don't pour water on it as well.
Cons Of TOTO SW502#01 B100
No air dryer.

No deodorizer to vent out the odor.

Not suitable for one-piece toilets

No enema function, but pretty good water pressure which is more than enough.
Brondell S1000-EW Swash 1000
Several awards winner! Awarded and praised by several prestigious organizations like Popular Science and Good Housekeeping. It's the realization of several users that you can't beat Brondell S1000 for quality, longevity, and cleanliness.
If you are in confusion of cheap plastic washing wands and desperately looking for one of the most rated bidet toilet seats for maximum cleanliness, Brondell S1000 is the right choice for you.
There is not a single feature of the most expensive and the popular model is missing in Brondell S1000. I
t is designed & upgraded in such a way so that all the members of a family from child to senior member can get the ultimate health and hygiene benefits.
Whereas the posterior wash gives the highest level of cleanliness for the whole family, the feminine wash is extremely helpful for pregnant, menstruating and romantically active women in the bed. It's more like a professional spa experience at home.
Besides, if you have really old family members or sick family members suffering from debilitating diseases like arthritis, it's the perfect solution to restore independence and dignity. Its intuitive controls are also great for kids.
The rust-free stainless steel made dually adjustable nozzles will give you the highest level of hygiene and durability of the seat year after year.
The nozzles are safe in all way as it is sterilized using silver nano-technology. So a special part of yours is safe from any unwanted trouble.  
It has the nozzle oscillation and the aerated wash spray has 3 levels of width adjustment. For the most luxurious wash and the highest level of hygiene,  a self-cleaning positionable stainless steel nozzle system is a must.
For the unlimited stream of filtered warm water,  it has an instant ceramic core heater. Some users tested it for 5 minutes, there was no shortage of warm water.
Features and Other Pros Of Brondell S1000
Award winner: In 2011, Electronic House placed Brondell as the product of the year. Popular Science announced it as 1 of 12 must-have products. It was in the top 10 list of Good Housekeeping in 2010.

Fits almost all round and elongated toilets in the U.S.A. The dimension of the elongated one is 20.8 X 15 X 5.7 inches.  The dimension of the round bidet seat is 19.4 x 15 x 5.7 inches.

Comes in 2 colors: White and Biscuit to match your bathroom interior.

Soft-closing seat and lid.

Made of the highest quality materials for long-lasting performance.

Oscillating 2 wands so that they can go back and forth while cleaning.

The deodorizer will literally eliminate toilet odors.

Using toilet papers will be meaningless as it comes with an effective air dryer which is adjustable as well.

You can adjust the width of the aerated wash spray up to 3 levels. Control the temperature and water pressure at your ease.

2 nozzles in the stainless steel made nozzle system which auto clean themselves before and after of each use.

Wide spray function for the most sensitive users.

Automatic power-saving mode to save energy.

It comes with user-friendly remote control.
Cons Of Brondell S1000
Though tiny in numbers, there are some users reported that it broke down or cracked within one year. If that happens to you, contact immediately Brondell for their help.
BioBidet Supreme BB-1000 White Seat
Here come another one. With its 3 in 1 nozzle, it provides the ultimate posterior wash, feminine wash, and patented vortex wash.
The awesome seat has the most advanced 'capacitance' seat sensor and 'self-diagnose' feature to make it stand alone in the industry. Lots of happy users consider it another great bidet seat.
The patented 1 pocket 3 nozzles not only just give you the maximum hygiene, but there will also a soothing pulsating massage as well.
You will enjoy the adjustable heated seat. There will no slamming lid as well since the lid is slow-closing. Let's first learn more about its heated water.
For the unlimited heated water, there is a tank reservoir that is pretty much dependable and performance-driven. It is proved to supply steady warm water efficiently.
From start to finish, you will get steady water pressure as well. Being a low energy consumption seat, it does the whole job of a highly expensive seat costing you very less electricity bill.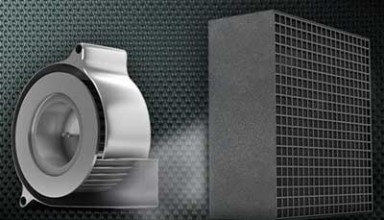 With its bubble infused pulsating massage technology and wide oscillating clean, you will experience the difference and bring a major lifestyle upgrade.
The powerful deodorizer will destroy up to 90% of the most embarrassing toilet odors. The air dry will make use of the toilet paper obsolete.
The wireless remote control is pretty much straightforward and you will have full control over nozzle position adjustment, pressure, and temperature control as well.
Not just that, you will have full control over the temperature of the heated seat and air dryer too.
The buttons on the remote are pretty large enough to make it really easy even for the kids and older family members. All the main functions are on the interface, so you don't need to remember any complex combo code.
More Features and Pros
Fits almost all elongated toilets. The dimension of the seat is 21 x 15.6 x 9 inches with a weight of 11.5 pounds.

Available only in white color.

Made from plastic to last long.

Oscillating side clean. Soft feminine wash and satisfying posterior wash.

660 watts seat and it needs 120 volts of electricity. State of the art power saving mode to help reducing electricity bill.
Cons
Not suitable for round toilets.
TOTO Washlet S300e
Slim is smart! Yep, the sleek designed washlet has everything of a modern expensive seat.
Adjustable heated seat, multiple water temperature levels, air dryer, deodorizer – you name it! S300e is another high-quality washlet toilet from TOTO.
It has everything to give you an exceptionally clean feeling. It's a relatively new addition to TOTO washlet and I must admit it's relatively costly as well. But in the long run, it gonna pay off.
S300e model features ewater+ which clean not only the wand but also the toilet bowl as well.
This is pretty rare for most other electric bidet seats. No longer you need to wash any harsh chemicals to clean the bowl.
With its ewater+ technology, the washlet creates safe electrolyzed crystal water and spray into the bowl after every use. The water is also used to rinse the wand as well before and after every usage.
Even when the washlet is inactive, after every 8 hours it sprays the electrolyzed water into the bowl to maintain freshness. It also comes with the premist function so that there is no chance of waste build up in the bowl.
It's exceptionally good for front and rear washing with warm water. Water pressure and the temperature is adjustable as per your need. You can control the water temperature up to 5 levels and water heating is instantaneous.  
The heated seat has also 5 temperature settings. To give you a soothing rinse experience, the washlet has a pulsating feature too.
As mentioned earlier, S300e comes with an air deodorizer so that you don't smell any toilet odor while sitting on the seat.
To eliminate the usage of the countless number of toilet papers, it comes with the air dryer as well. The air dryer comes with 5 temperature settings so that you are in full control.
For the most effective hands-free cleansing, the washlet is a blessing for people with medical conditions such as ALS, MS, and other illnesses.
The same can be said for pregnant women too. To these special needs people, it's simply another one of the most popular bidet seats.
With 2 user presets, it comes with a remote control to control every function mentioned above. The energy-saving mode of the washlet can predict the most common usage time which you can set as well.
For complete installation, it comes with T-connector, installation hardware, and an easy to follow user manual. Watch the installation video.
Consider These Features While Buying The Best Bidet Toilet Seat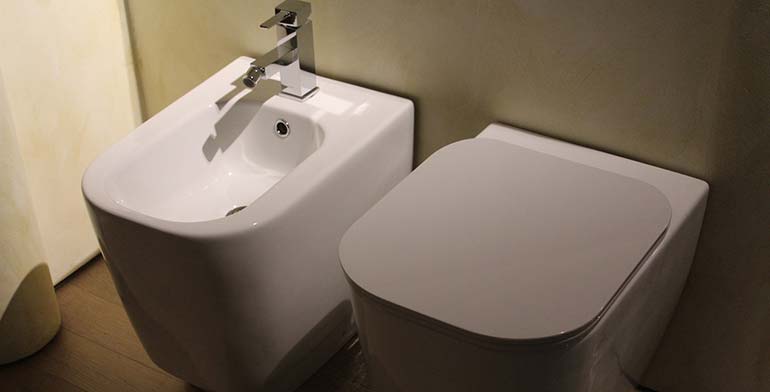 This is a long-term investment that gonna serve you for a very long time. Its highly recommended that you check as many features as you can. To help you out, I have explained them in a chronological way based on importance.
Must-Have Features From An Electric Bidet Toilet Seats
While writing these reviews, we kept in mind all the must-have features. You should NOT buy the bidet seat if it does not have the following must-have features:
Heated Seat Is A MUST:

For unparalleled comfort, a heated seat is second to none. Your guests will love it. Whether you live cold weather or not, a heated seat is a top priority while considering to have on. Make no compromise about the heated toilet seat bidet.

Adjustable Water Streams:

So, what style of water stream do you like? You can have the oscillating stream, wide stream, and pulsating stream. Some come with multiple water stream set up. Pay attention here as well.

Self-cleaning Stainless Steel Nozzles:

Cleaning your toilet is not a pleasant experience. You want to clean it all within less time. Self-cleaning nozzles are great to cut the cleaning time by almost half. Also, try to avoid plastic nozzles. Stainless steel nozzles last really long and easy to clean.

Warm Water Options:

You need to be careful here. Warm water is surely a must. But not all the models in the market have this feature. Even some brands don't have this feature. It's a must and you should ensure it.

Adjustable Stream Pressure Options:

Where some other people prefer extreme water pressure to clean themselves, you may need subtle water pressure. That's the reason you should check whether the stream pressure is adjustable or not.

Compatible for Feminine/Front Spray Position:

Well, this is common to almost all. You can adjust the nozzle position to clean up your frontal area effectively. You may have heard about the front wash and this is it.

Less Cleaning with Toilet Bowl Pre-mist:

So that the solid waste does not stick to the side of the toilet bowl, it should spray the bowl even before you use it. It's really required to give you a sense of total hygiene.
Can You Install a Bidet Toilet Seat Yourself?
Installing it is an easy job and you do not need any professional plumber to do that. All the models come with very clear and easy to understand installation guide. Read the instructions very carefully and you are good to go.
If you are still confused, search on YouTube on how to install your specific model. Here I have included a installation video guide so that you can have more confidence.
How To Keep Your Bidet Toilet Seat Clean?
Luckily, almost all of them come with self-cleaning function and it takes minimum human effort to clean it. Even the nozzles are self-cleaning, you should clean it at regular intervals.
Sometimes, you may need to remove the lid or seat to clean it, so exercise greater care. Here is a demo where you can learn how to clean it.
Last Thought On Bidet Toilet Seats
I believe you have liked my reviews. If you pick any of the above reviewed, you won't regret. That's for sure. Let me know if you need to know anything else about any of the above bidet toilet seats in the comment box. I will try to help you out 🙂
Sources Of Information: