Using bidets for hygiene: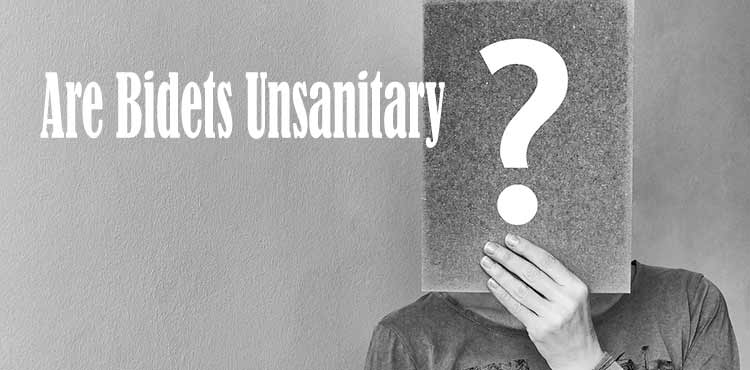 Hygiene and sanitation are by far one of the most notable inventions in the entire history of man. It has effectively allowed the man to improve their lives in many conditions.
For instance, the use of tools such as bidets has been highly controversial. That said, while a bid might seem somewhat unusual for first time users, the overall benefits make it a reasonable investment.
In fact, it has been shown that the amount of residual bacteria on bidet users anuses is significantly lower than toilet paper users. However, this is not the only important aspect to consider.
Think of it this way? When the hands get dirty, is it better to clean using water and soap or to use a paper towel?
Bidets are common in various parts of Europe, the Middle East, Japan. The first bidets developed involved the use of hands to cleanse the genitals directly. As a result, most people have been somewhat reserved about using this type of technology.
In fact, most have preferred the conventional `shield` of toilet paper for cleaning purposes.
According to companies such as Kohler, bidets are becoming increasingly popular due to their various benefits such as achieving a smell-free bathroom. These things provide superior hygiene and are gentle on the skin as well.
Why are bidets sanitary?
One of the main benefits of using a bidet is to avoid getting in contact the anal areas. Some might question whether using something to dry the anus after washing the bidet is reasonable. If so, this would render the process moot, and you would have to risk spreading various types of fecal pathogens.
Using water and soap after defecation would just be as effective as not getting in contact with the anus at all. However, even cleaning the hands is sometimes not sufficient. Generally, using a bidet is considered more hygienic as compared to toilet paper.
This might seem somewhat counterintuitive for most people, but it has various benefits over conventional methods. There are multiple factors to consider before you can use the bidet.
This includes the space for using the bidet, the availability of water, and costs. It is not a practical solution in contemporary settings, where sanitary sewers are not available, and the cost of bidets would be notable.
Therefore, teaching hand hygiene would present a more affordable approach and portability benefits including flushing toilet.
A recent study by PubMed showed that bacterial urine content decreased in nursing home residents who used bidets. Once reserved mainly for the Europeans, bidets are becoming popular tools all over the world today.
In fact, it is believed that as much as 60 percent of Japanese and 90% of Venezuelan houses today feature some form of high-tech bidets. Some of the popular brands including Toto and Washlets. Most people use a small amount of paper to clean their anuses after using the bidet.
Washing by using water and a bidet instead of wiping and causing damage to your underwear, provides various benefits.
It leaves you feeling fresh and clean faster and more efficiently when compared to using toilet paper. Water is a more sanitary approach since it helps to eliminate any fecal matter that toilet paper is not able to remove.
More so, water is more hygienic since it can be used to clean faster and it can be used for repeated applications. Best of all, these things sometimes come with unique features as self-cleaning nozzles.
Are Bidets Becoming More Popular?
Very first, lets watch the video why Americans used to hate bidet.
According to Kohler, which is the largest developer of bidets in the US, bidets are becoming increasingly popular. If you have conditions such as arthritis or you are unsteady on your feet, then a bidet is also excellent.
It is also believed that using bidets helps to reduce the occurrence of urinary tract infections due to their better cleaning results. Most high-end home designs have bidets as part of the high-quality luxury and to achieve a smell-free bathroom. There are various types of bidets with as many different design features.
Conclusion
All things considered, there is no space for poor decision making when it comes to maintaining optimal hygiene. Bidets are becoming popular in most households today since they provide various hygiene benefits. While this technology might seem somewhat counterintuitive, it has been proven to sanitary and practical.